#FootballPeople 2018 grants offered
Fare, the umbrella organisation that combats inequality and drives change in football, is offering grants of up to €5000 (£4415) as part of its #FootballPeople 2018 campaign.
The organisation is inviting plans for amibitous and original initiatives to take place in October that can create change in the following areas:
- Tackling racism and the inclusion and empowerment of ethnic minorities
- Social integration an support for refugees
- Tackling homophobia/transphobia and improving the participation of the LGBT community
- Sexism and the empowerment of women and girls through sport
- Addressing institutionally embedded discrimination
Mariana Linhan, from Fare, told ConnectSport: "Our annual activity happens across all levels of football. We are backed by UEFA and professional players, but at the other end we also have grassroots activity such as refugees tournaments and minority groups getting involved in activity at local football clubs.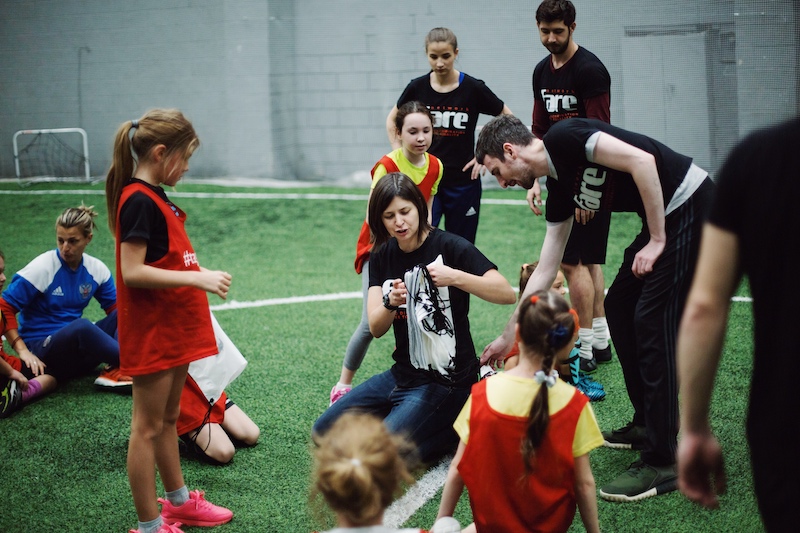 "Last year we had around 120,000 participating across Europe, plus America, Asia and Africa – 62 countries in total."
Past activities have included film festivals, conferences, football educational and training roadshows, football festivals, educational seminars, launch of research, reports and other publications, theatre performances and lobbying events.
Piara Powar, the Executive Director of Fare, added: "Creating an inclusive and welcoming environment across football is what the #FootballPeople weeks are about. The Event Grants have supported this idea and enabled many organisations to cast light on specific issues that relate to football and the wider society within in their countries or at international level.
"We have seen creative projects drive change as well as those creating important debates. That is what we are looking to continue to support."
04 May 2018